Press Release
12 June 2018
Joint Press Release by Siemens and Sartorius Stedim Biotech GmbH
Frankfurt
Sartorius Stedim Biotech and Siemens sign long-term cooperation agreement in the area of automation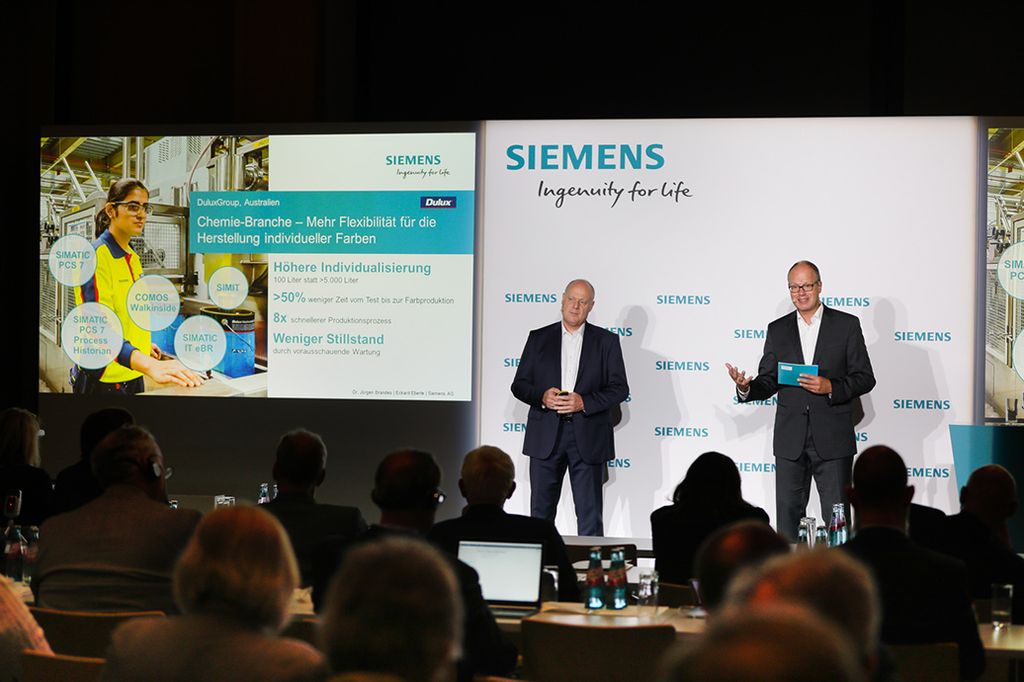 Siemens at the Achema 2018
Siemens AG (Berlin and Munich) is a global technology powerhouse that has stood for engineering excellence, innovation, quality, reliability and internationality for 170 years. The company is active around the globe, focusing on the areas of electrification, automation and digitalization. One of the world's largest producers of energy-efficient, resource-saving technologies, Siemens is a leading supplier of efficient power generation and power transmission solutions and a pioneer in infrastructure solutions as well as automation, drive and software solutions for industry. With its publicly listed subsidiary Siemens Healthineers AG, the company is also a leading provider of medical imaging equipment – such as computed tomography and magnetic resonance imaging systems – and a leader in laboratory diagnostics as well as clinical IT. In fiscal 2017, which ended on September 30, 2017, Siemens generated revenue of €83.0 billion and net income of €6.2 billion. At the end of September 2017, the company had around 377,000 employees worldwide. Further information is available on the Internet at www.siemens.com.

About Sartorius Stedim Biotech
Sartorius Stedim Biotech is a leading international supplier of products and services that enable the biopharmaceutical industry to develop and manufacture drugs safely and efficiently. As a total solutions provider, Sartorius Stedim Biotech offers a portfolio covering nearly all steps of biopharmaceutical manufacture. The company focuses on single-use technologies and value-added services to meet the rapidly changing technology requirements of the industry it serves. Headquartered in Aubagne, France, Sartorius Stedim Biotech is quoted on the Eurolist of Euronext Paris. With its own manufacturing and R&D sites in Europe, North America and Asia and an international network of sales companies, Sartorius Stedim Biotech has a global reach. In 2017, the company employed approx. 5,100 people, and earned sales revenue of €1,081.0 million. For more information, visit www.sartorius.com.

Read more
Contact
David Petry
Siemens AG
Werner-von-Siemens-Str. 65
91052 Erlangen
Germany
+49 (9131) 7-26616
Dominic Grone
Sartorius Stedim Bio
Otto-Brenner-Str. 20
37079 Goettingen
Germany
+49 (551) 308 3324