News
25 September 2019
Digital Industries
Birr, Switzerland
MediaService Digital Industries Newsroom
Smart gravel plant – Swiss building material company modernizes plant with Siemens digitalization components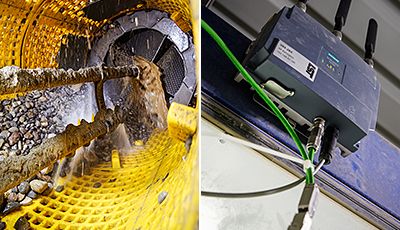 Kibag AG is a leading player in the building material and construction sector and operates multiple gravel and cement plants, building companies, and recycling and waste-disposal companies. Two Siemens Scalance W7 access points allow the plant to be operated from a tablet while on the move.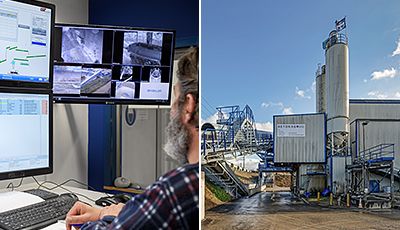 Trucks are loaded with the ordered material by an employee at the control center who has all the necessary information available at a glance on the self-explanatory visualization. Up to 1,300 tonnes of building material such as gravel, sand, chippings or crushed stone are excavated at the Kibag gravel and cement plant every day.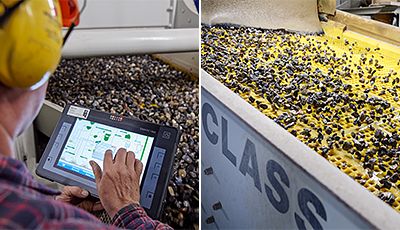 The visualization on a Siemens Simatic HMI touch panel provides employees with an overview of all the necessary operational information for the gravel plant. At the Kibag gravel and cement plant, the excavated material is sorted by particle size, cleaned, temporarily stored and finally loaded onto trucks or railway wagons or used in the on-site cement works for production.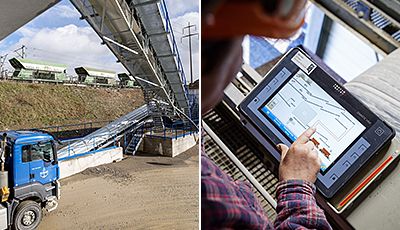 1,200 tonnes of the excavated material are loaded onto railway wagons and 600 tonnes onto trucks every hour. The gravel plant is operated from an ITP1000 mobile Siemens Simatic HMI tablet which makes employees' life at Kibag significantly easier.
Contact
Ursula Lang
Siemens AG
Gleiwitzer Str. 555
90475 Nuremberg
Germany
+49 (911) 895-7947